Description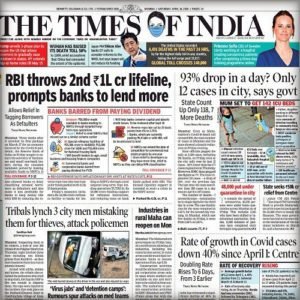 About Newspaper:-

Nagaland Post newspaper is now a leading Brand  of English Newspaper in India. If you wish to create a major impact of your brand or ad in anywhere in India or Newspaper Advertising then you must book ad in Nagaland Post Newspaper. However It's advertisements rates do a full justice to your brand or they are quite nominal and give maximum return to your product.

Circulation:-

61,394 (Approx.)

Circulation Area:-

Dimapur, Nagaland and Read more

Readership:- 

As estimated by the Indian Readership Survey, also The newspaper has a readership of approximately 3,1990. Which will be beneficial also,  you book classified and display ad in Nagaland Post  Newspaper. 

Reputation:-

 With highly up to date and informative content, Nagaland Post  Newspaper has made a good name & reputation in the print industry.

Head office:-

Dimapur, Nagaland

Online booking benefits:- 

You can avail also  special discounts and  attractive combos with "Services Media" . if you Book Online Advertising in Nagaland Post  Newspaper or business ads or property ads or matrimonial ads or tender ads and many more. With us you can make your advertisement reach out to people all over the nation on a big scale including major cities like whereas Delhi or Mumbai or Bangalore or Kolkata, Chennai or Chandigarh or Nagpur and many more other cities like these.  You also Contact us for best packages and  discounts.

Overview:-

also, The newspaper advertisement can be a game changer for your product targeting the elite class of India. It is 9th rank in the world or 3rd in India.Also  It is one of India's most influential papers. Its voice has frequently conform.